Recently, a set of bucket chain ship unloaders tailor-made by GENMA for the Pangkalan Susu coal terminal of State Electric Company of Indonesia is officially put into use. This is GENMA's another classic masterpiece after the Balikpapan coal terminal project and Caliding port project.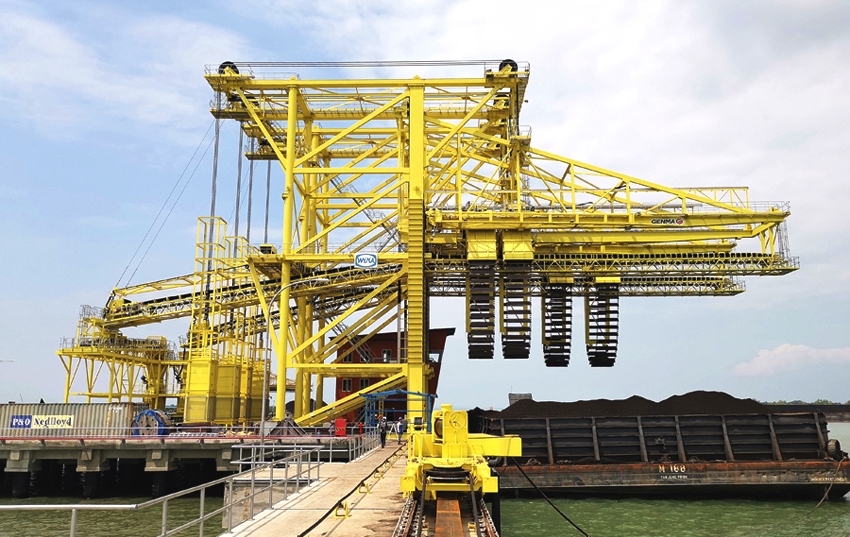 The design efficiency of GENMA bucket chain ship unloader is 2x800t / h. It adopts multi-row chain control, which has the characteristics of flexibility and efficiency and stable unloading operation. GENMA bucket chain ship unloader has low sensitivity to wind and waves. When the barge is bumped up and down by wind and waves, the reclaiming part of the ship unloader will not be damaged due to collision with the vessel, which improves the environmental adaptability of the equipment.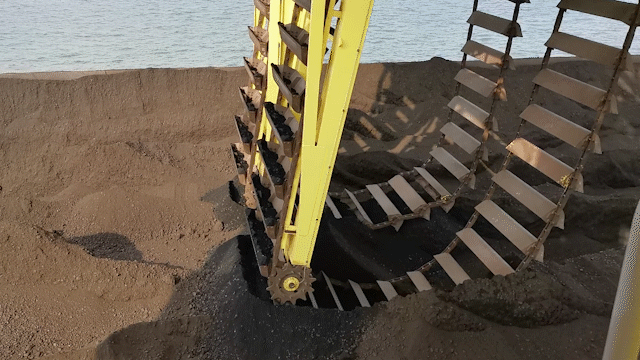 The unloading and material transfer of GENMA bucket chain ship unloader adopts semi-closed design, and cooperates with water spray dustproof device to minimize coal dust pollution. GENMA has always attached great importance to environmental protection, always upholding the concept of building good machines, producing environmentally friendly products and giving customers a clean dock.
State Electric Company of Indonesia (Perusahaan Listrik Negara, for short PLN) is the largest power company in Indonesia, and it takes over 80% of the country's electricity supply. GENMA mainly provides coal unloading and delivery services for PLN's power plant in Poncaran Susu.