SPIC Binhai H3 300MW Offshore Wind Power Monopiles with diameter of more than ∅6500mm and unit weight of over 800T constructed by ROC was smoothly transported by our own 1500T SPMT to the barge leaving for Binhai, Jiangsu Province. Till now, for this project, totally 9 pieces of monopiles were delivered in April and the output reached over 7200T. For the company, the offshore wind power production output in April exceeded 15000T and the delivered output was above 12000T.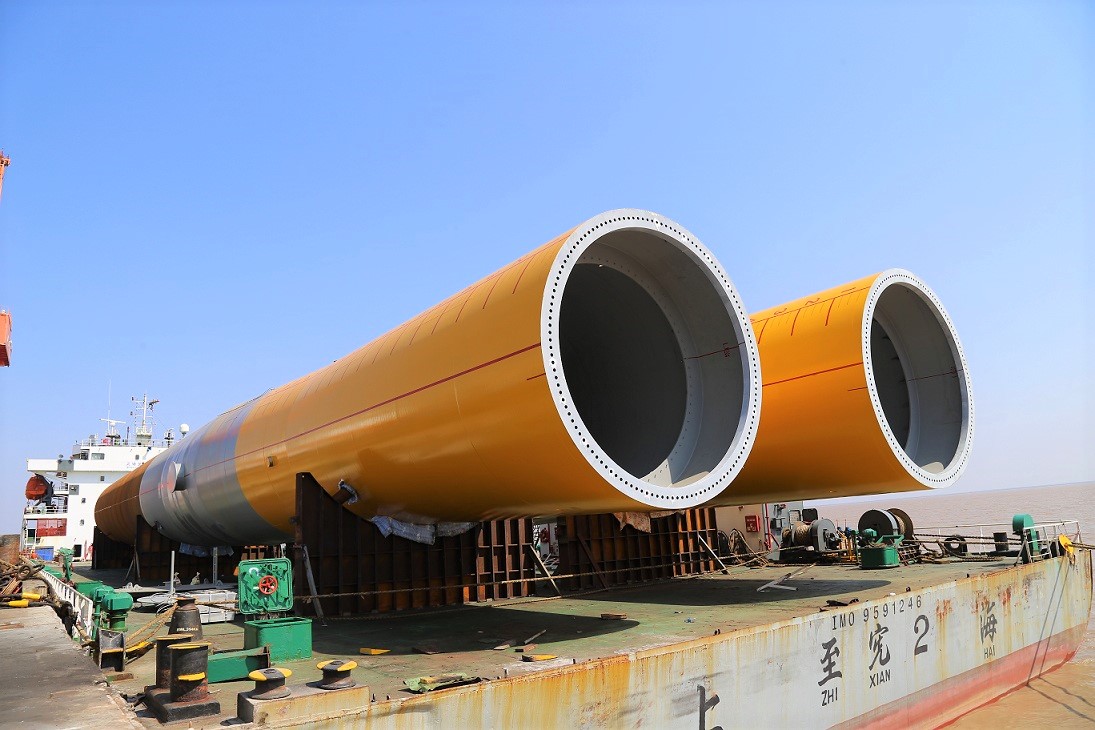 The project started construction from this January. Affected by bad weather and insufficient workers due to coronavirus, the production cycle was repeatedly compressed. To ensure smooth delivery, the top management attached great importance, and reasonably made production plan, held project meetings, required all departments to prepare in advance and designated specialized person to charge the work, which finally guaranteed project run orderly.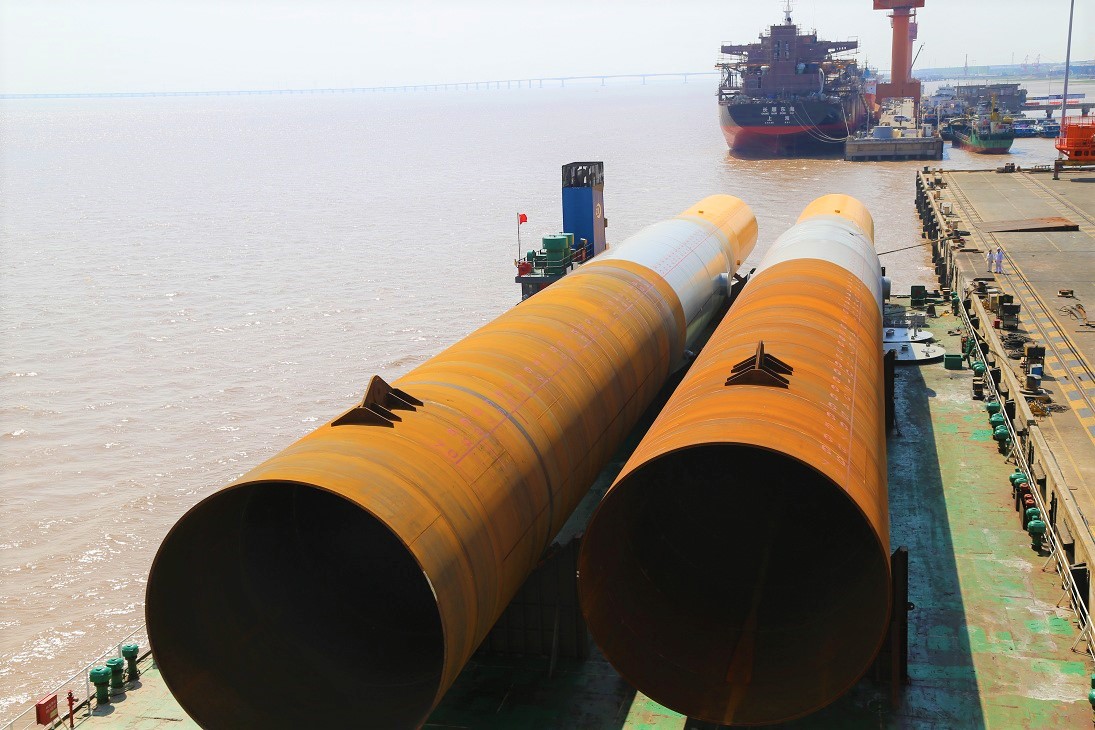 During the fabrication, we made a detailed production plan, held daily meetings with project members, coordinate and solve problems rising from production process, and paid close attention to the schedule. In view of the structural characteristics and technical requirements, we specially-assigned personnel to make technical preparations in advance, reasonably arranged process, quality control points and inspection items, and took many measures simultaneously to ensure that the production tasks can be completed with high quality. Each production team made great efforts to overcome difficulties, produced strictly with production plan, and communicated with technical staff and supervisors when meeting problems to ensure product quality and lay a solid foundation to deliver project with high quality as schedule.
At present, the subsequent products for this project are on-going smoothly. All company staff will continue to overcome difficulties, keep improving, construct with originality, pursue high quality and try to deliver products with high standard, so as to lay a solid foundation for the company to explore super-large monopile market at home and abroad.