Lately, the "Offshore Wind O&M 801" platform for large parts replacement, operation and maintenance constructed by ROC was successfully delivered.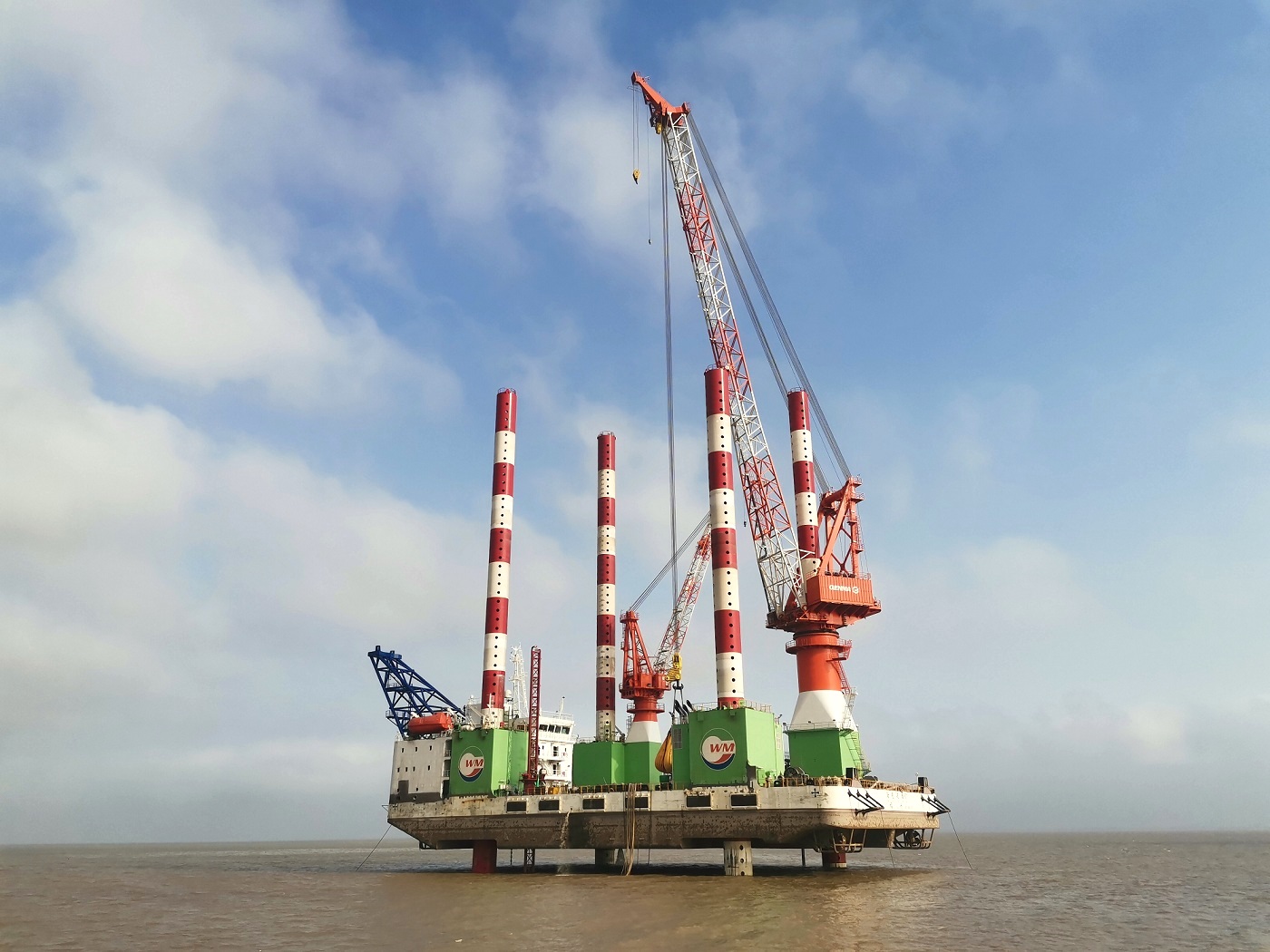 "Offshore Wind O&M 801" was the third delivered offshore wind power installation platform constructed in ROC following "Huadian 1001" and "Huadian Wenqiang". As to the platform, the overall length is 78m, the molded breadth is 40m, and the moulded depth is 7m. Totally there're 4 cylindrical legs (without arc-shaped plate attached). Each leg length (inc. pile shoe) is 95m. The maximum operating depth (inc. tidal range) is 50m. The designed maximum depth into soil is 25.5m, the designed draft is 4.6m, the navigational speed is 5.0kn, and the seating capacity is 80 persons. The stern starboard is equipped with a set of full rotary main crane with maximum lifting capacity of 600T and maximum lifting height of 120m (above deck), and the stem starboard is equipped with a set of 120T auxiliary crane.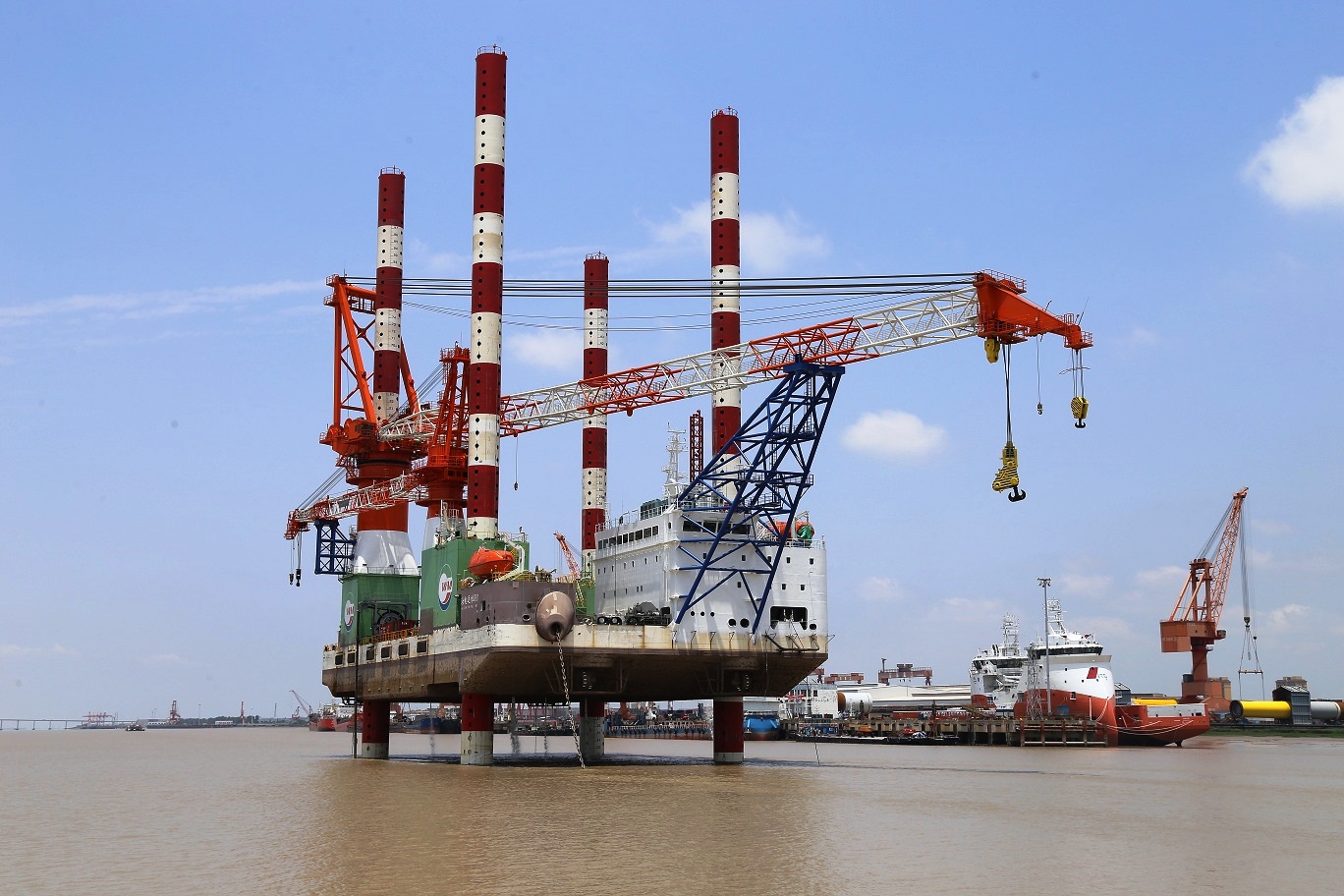 Target sea area for "Offshore Wind O&M 801" platform is the domestic coastal waters, Europe and Southeast Asia coastal waters. The platform can be used in offshore wind farm construction, mainly including maintenance and replacement of offshore wind power large parts, piling and pile foundation construction if added a set of piling equipment in its stern. The platform sets DP1 level dynamic positioning, which can meet requirements for offshore short-distanced self-propelled dispatch, and long-distanced dispatch with help by tugboat.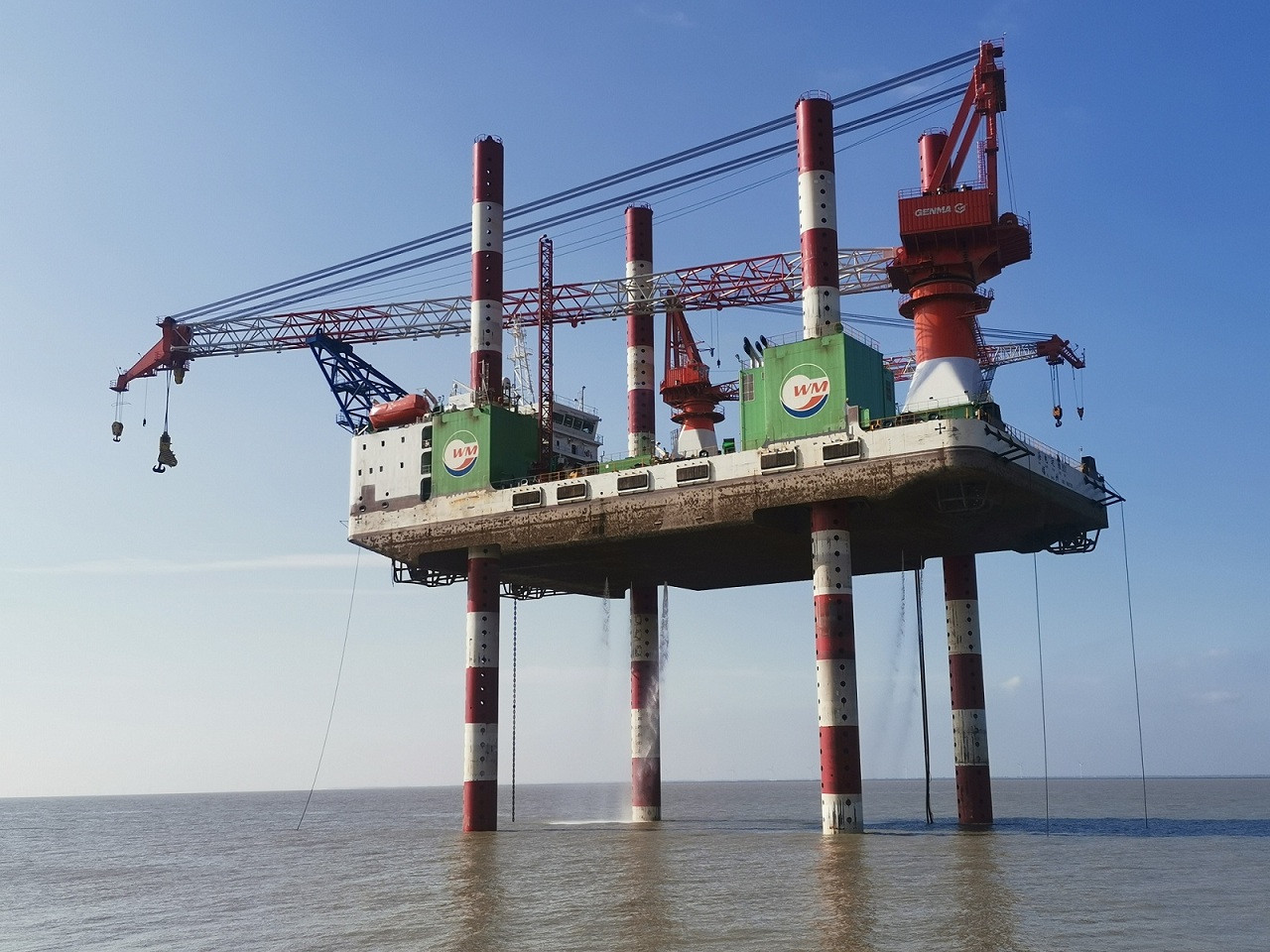 From signing the contract of "Offshore Wind O&M 801", ROC management attached great importance, upheld craftsmanship spirit, strictly followed lean management requirement, well arranged key control point, continuously optimize procedure, and improved construction level. Especially after this Lunar New Year, affected by coronavirus, the workers became insufficient, and the material couldn't arrive in time. In addition, affected by the bad weather like strong wind and rainy days, the production period was repeatedly compressed. To ensure timely delivery, while strictly preventing and controlling the epidemic, all ROC staff established crisis awareness, took initiative to make sure smooth and orderly production. Finally, the platform was highly recognized by Client and delivered as schedule. The perfect performance laid a solid foundation for ROC to further expand offshore wind power market.