Recently, GENMA 600t RHL offshore crane successfully completed the CCS product inspection at the Qidong ROC Port , marking the end of the final delivery of the product.
GENMA 600t RHL offshore crane effectively reduces the self-weight of the boom and the whole machine by optimise design and use high-strength performance materials, ensuring safety and greatly reducing the load on the platform. The lifting height is 120m above the deck and 30m below the deck . which is 20m higher than the lifting height of the previous generation product and greatly improves the lifting work range of the crane.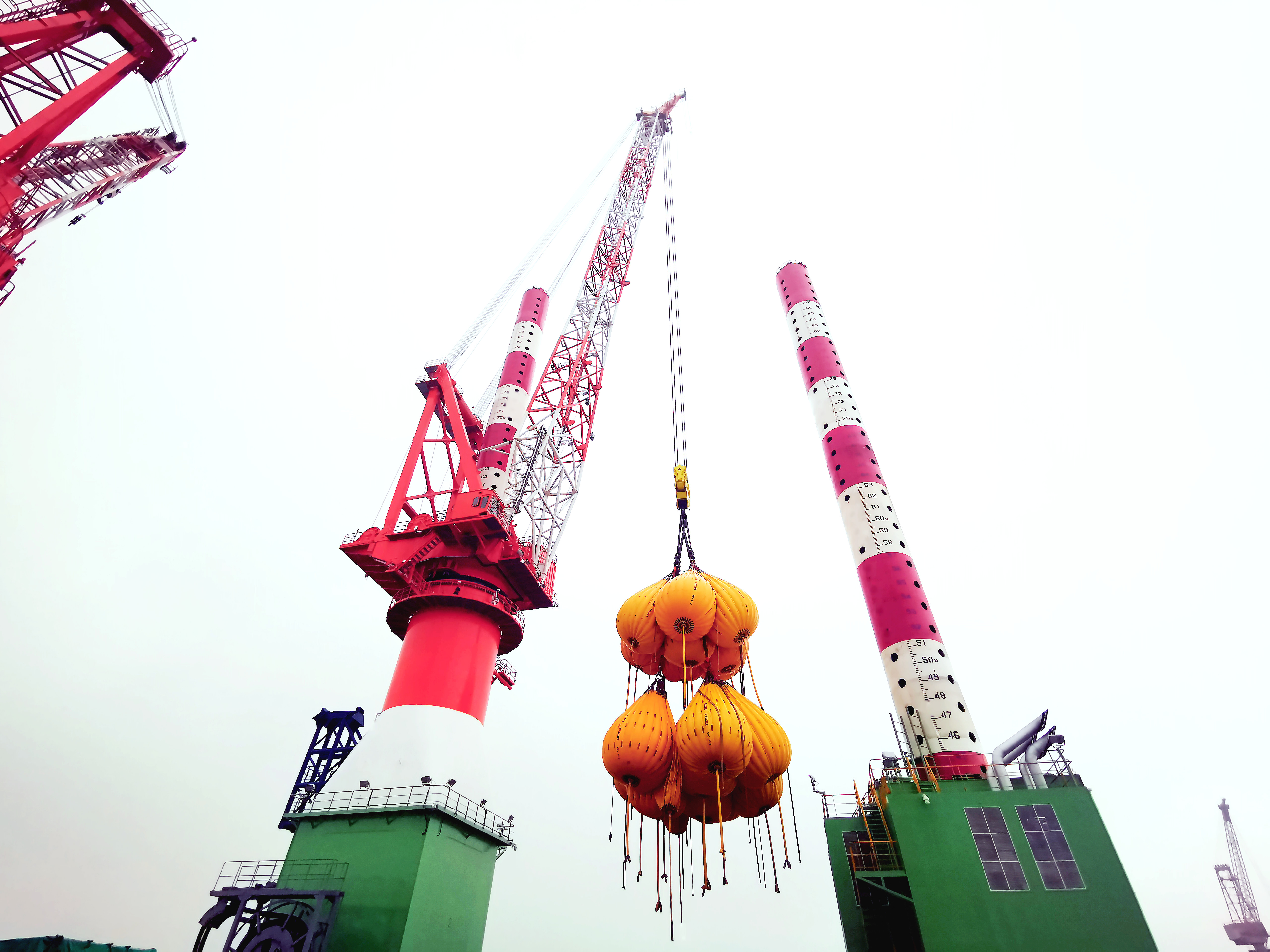 GENMA 600t RHL offshore crane have stable performance and fast working speed, the lifting speed of the main hook is 5-10m/min, after the main hook is separated, it can achieve to 10-20m/min, which increased 25 percent of the previous generation of products and guarantee lifting efficiency.
GENMA 600t RHL offshore crane is another successful case of the "GENMA" offshore engineering solution that has continuously provided high-quality and reliable equipment for the offshore wind power market in recent years. In the future, GENMA offshore engineering solution will advance greatly with a full-hearted attitude and the belief of perfect performance, RHM are committed to providing customers with efficient and stable integrated material handling equipment and create value for customers.