Recently, Nantong Rainbow Heavy Machineries Co, ltd (abbreviated as RHM) has successfully won an order for delivery a 2,500MT offshore leg encircling telescopic boom crane. Upon delivery, it will be the world's first offshore leg encircling crane which reaches a maximum capacity of 2,500MT with unique newly-designed telescopic boom. This order is of great significance to further strengthen RHM's position in the field of offshore lifting equipment.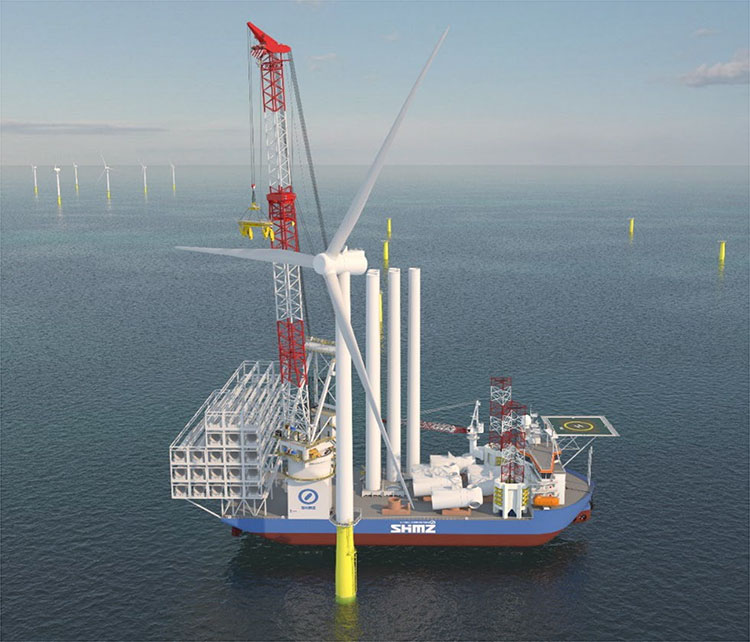 Furthermore, the crane has a maximum lifting height of 161 meters and will be mainly used for offshore wind power installation, cross-sea bridge construction, and offshore heavy material handling. It will be designed and commissioned jointly by GustoMSC and RHM, and will eventually be shipped from RHM to Client's site.
"This crane is capable of lifting the load equivalent to 1,300 SUVs, and its maximum lifting height is equivalent to 53 floors. The innovative telescopic boom design enhances its strong maneuverability, which allows client to handle material in a more flexible way. It is also very friendly for hulls with a short longitudinal distance because it can avoid the inconvenience caused by the overlong boom extending out of the hull during the voyage." RHM technical director introduced.
GustoMSC B.V. is a global leading offshore engineering company which was established in 1862. It is also an important strategic partner of RHM.