Rainbow Heavy Machineries Co, Ltd. (RHM) held the first global marketing conference in Nantong (known as the first city of modern China) on Nov. 28. The conference has attracted customer and agent representatives from all around the world. At the conference, all distinguished guests witnessed the rapid growth of the GENMA brand and the KOCH brand under RHM over recent years.
Wu Jian, the Chairman and CEO of Rainbow Heavy Industries (RHI), started the conference by introducing RHM's recent development and future strategy. Mr. Wu said, "Accelerating the building of a global network and enlarging the scope of after-sales service abroad will be at our top agenda, and RHM will go on appreciating our good relationship and keep pursuing the goal of winning together and creating values for all customers."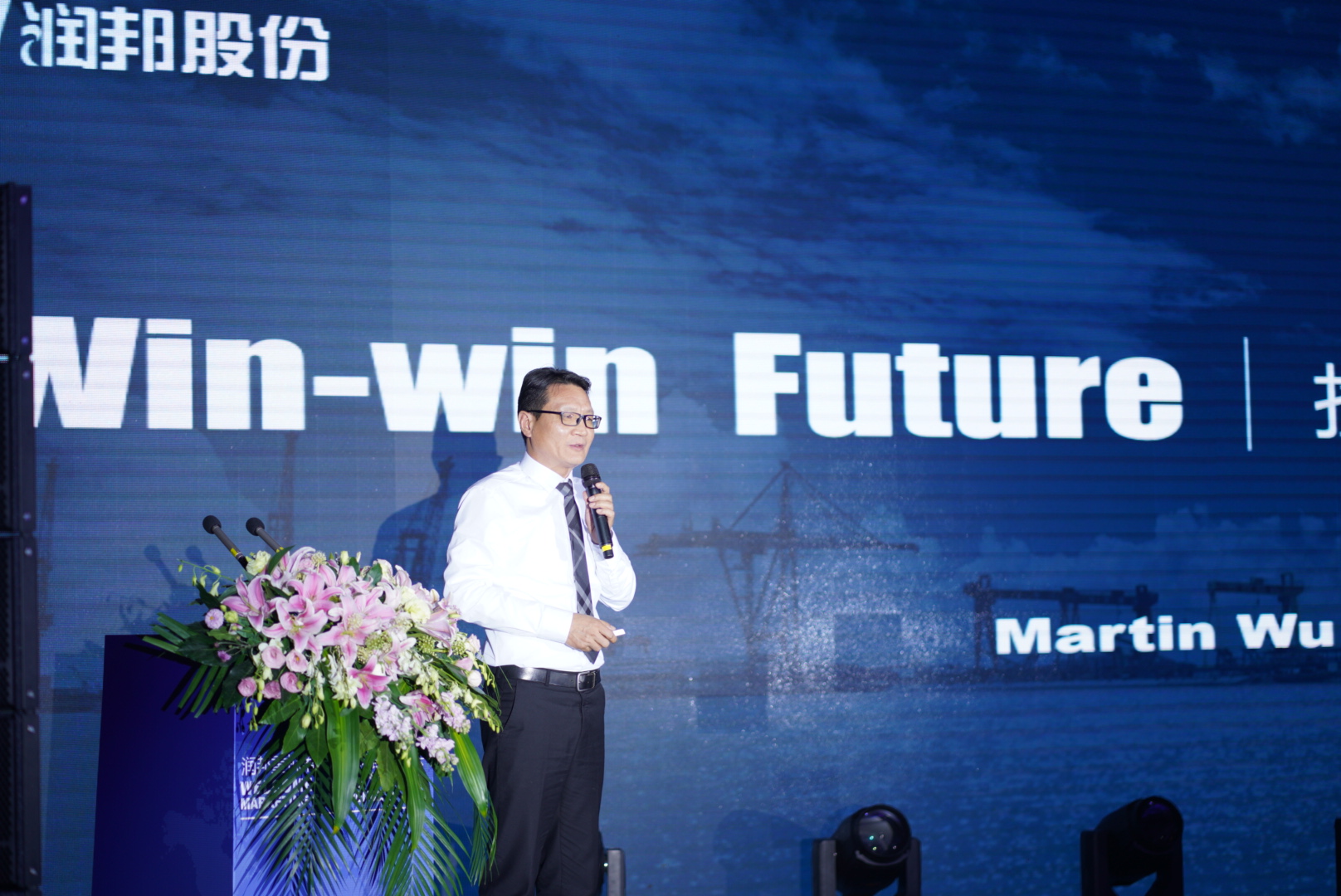 During the conference, leader of sales department represented to the guests the operation of GENMA and KOCH products on the sites of customers, and he added, "We are always prepared to provide our customers and agents with best products of most advanced technology and comprehensive service. We hope all of you can enjoy the conveniences brought by GENMA's advanced technology in material handling."
At the conference, RHM displayed its newest products and technology of GENMA brand and KOCH brand, including some latest technology in the sector such as "energy management, intelligent handling, and multi-way dust depression."
Over the past years, RHM has channeled increasing energy in the research and development and launched large amount of "stable, reliable, standardized, energy-saving, industry design-smart, intelligent, and environment-friendly" material handling equipment such as pneumatic ship unloader, en mass ship unloader, catenary chain bucket ship unloader, and chain bucket ship unloader. This July, RHM held a new product launch event, which was highly appreciated by the market.
To further showcase GENMA and KOCH's achievements of handling technology to the world, RHM held this first global marketing conference. This event enhanced our ways of communication and cooperation and promoted our goal of mutual benefits.