Since 2019, Rainbow Heavy Machinery has had a lot of good news. In addition to the successful acquisition of the German KOCH brand and the completion of the dual-brand strategic layout of material handling, the company has also made great achievements in market development.
Recently, Rainbow Heavy Machinery has won two orders for 50t single-arm portal crane in the Middle East, one order for 1000t shipbuilding portal crane in Tianjin, and the other for 200t/h mobile grain unloader in Guangxi. This is the result of Rainbow Heavy Machinery 's continuous efforts to provide customers with "perfect performance" service in recent years.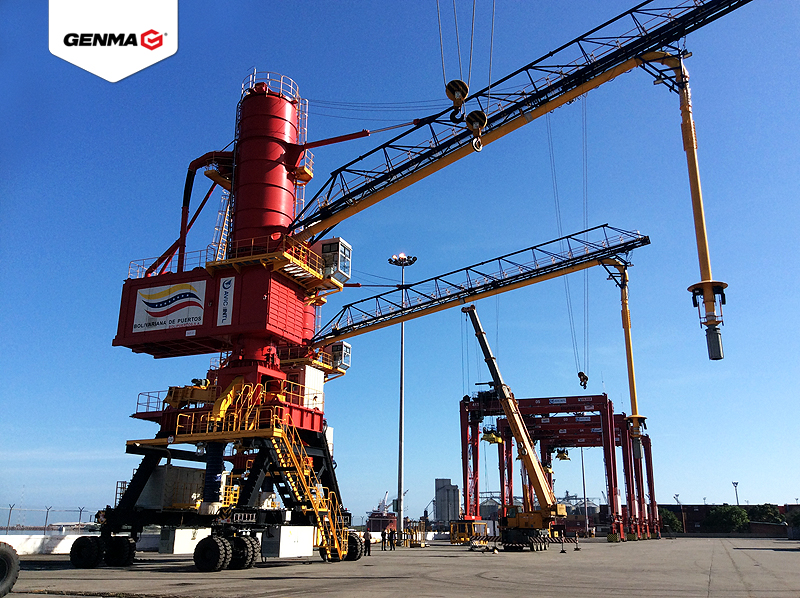 "杰马/GENMA" single-arm portal crane is mainly used in material handling and handling in shipyards, yards and port terminals. It has the characteristics of light weight, small wheel pressure and smooth operation. The two 50t portal cranes are specially designed for ship construction and maintenance in shipyards. Through intelligent linkage among various agencies, the two equipments can coordinate their work and greatly improve the efficiency of shipyards.
1000t shipbuilding gantry crane is the flagship product under the "杰马/GENMA" shipyard solution product line (G1). It is specially used for the manufacture of various types of ships in shipyards, with the maximum lifting tonnage reaching 2000t. In addition to its competitive advantages in terms of lifting tonnage, span and lifting height, the product has become a sharp tool in turning over and closing operation of large hull segments with precise positioning and intelligent transportation functions.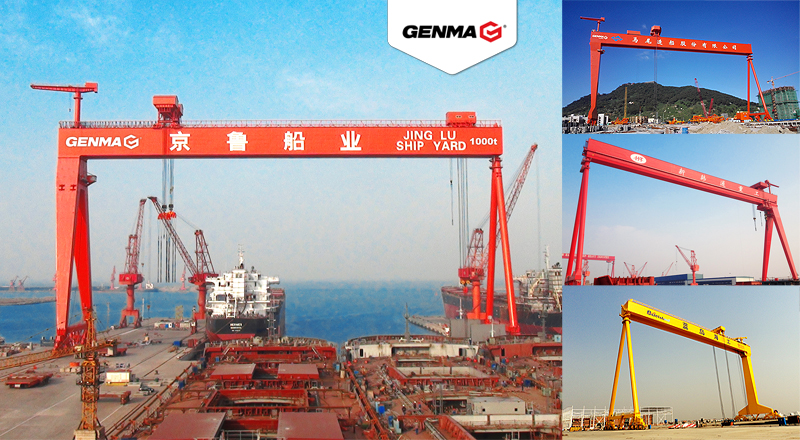 If portal crane and shipbuilding portal crane are "veterans" of "杰马/GENMA" product family, then 200 t/h mobile grain unloader is "cutting edge" of "杰马/GENMA" product family.
杰马/GENMA grain unloader specializes in handling and transferring all kinds of grain materials. It has the characteristics of fully sealed conveying without dust, strong continuous operation ability and low noise. It is very suitable for wharf with higher requirements for environmental protection. It is worth mentioning that the multi-stage turbine fan used in this product is more efficient, energy consumption can be saved by about 30%, material breakage rate is less than 3‰, at the same time, it can automatically adjust flow, protect pipelines, reduce equipment maintenance and improve service life.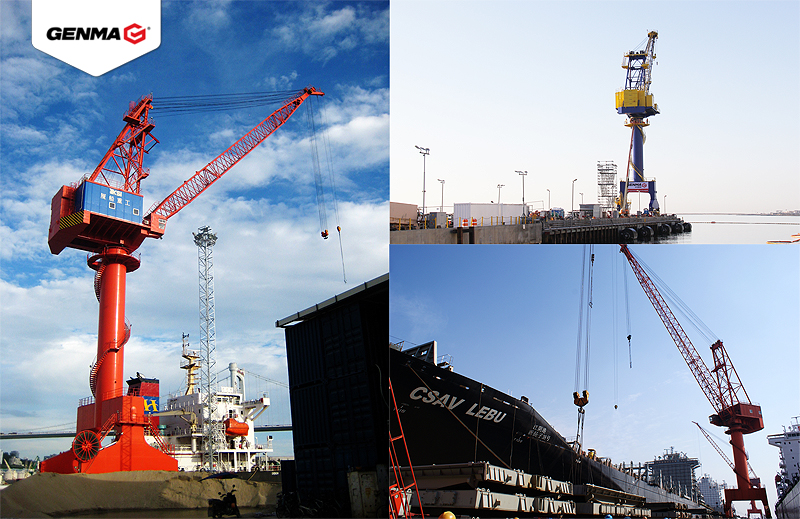 With advanced environmental design concept, European standardized manufacturing capability and wholehearted service attitude, "杰马/GENMA" has won praise from many customers. At present, "杰马/GENMA" has provided hundreds of sets of equipment for shipyards and wharf users in many countries and regions around the world. It is believed that under the general situation of promoting environmental protection and energy saving and efficiency, the "杰马/GENMA" brand series products can better meet the needs of shipyard and port customers and truly help customers create value.