Latest, Rainbow offshore have successfully loaded the first 2 sets of super large monopiles for Guangdong Yuedian Zhuhaijin Bay 300MW Offshore Wind Power Monopile Project. The unit weight is over 1400T, diameter is 8.4m and total length is near 100m.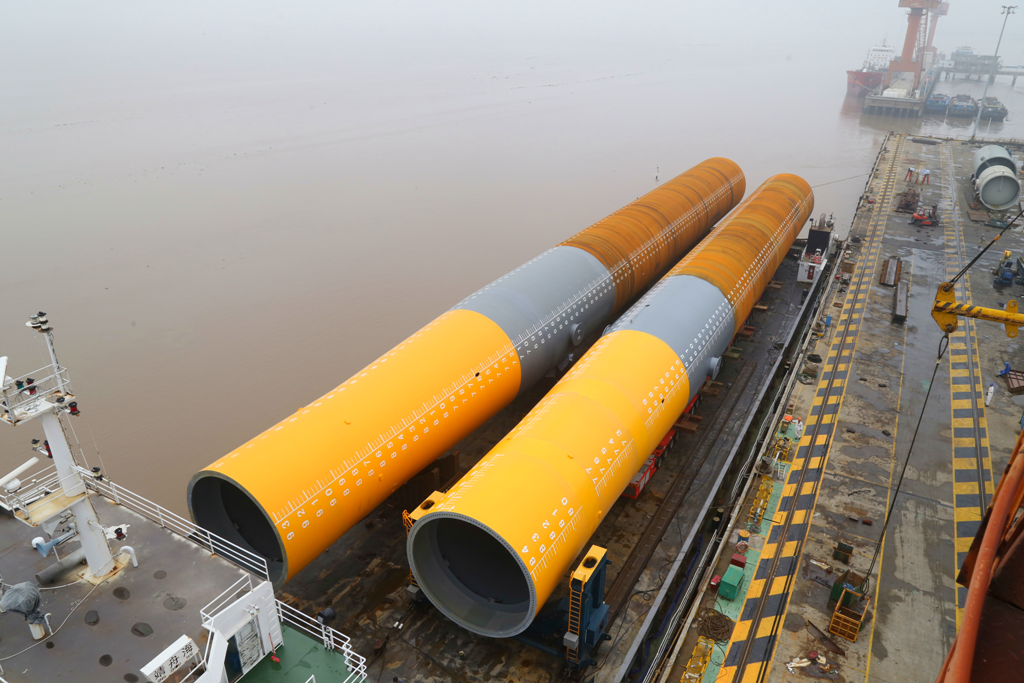 It's the first time that Rainbow Offshore constructed such a supersized offshore wind power monopile. To ensure the smooth implementation of this project, our project team discussed many times and made detailed construction plan and loading plan. It's also the first time that Rainbow Offshore delivered two monopiles together. We used SPMT and roll on and roll off device to load, and overcame difficulties of bad weather and low tide and finally ensured the smooth delivery.
The delivery lays a solid foundation for expanding foreign super large monopiles, and it makes Rainbow Offshore be one of the a few manufactures who are qualified to construct monopiles over 1500T.